Kustom Lawn Kare was created to provide you the customer with the best possible customer service, quality, and price.  We have built Kustom Lawn Kare into a full service residential and commercial lawn maintenance company.
Kustom Lawn Kare offers a wide variety of services to you the customer, including lawn care, commercial and residential landscaping, snow removal, salting, seeding, sodding, and much more. If it has to do with lawn maintenance, and snow removal Kustom Lawn Kare has it covered for you.
Services cover a wide area of Indianapolis, Greenwood, Bargersville,  Franklin, Wanamaker, Indiana
To schedule services or get more information,
please call us at 1-844-807-LAWN (5296)
E-mail: info@kustomlawnkare.com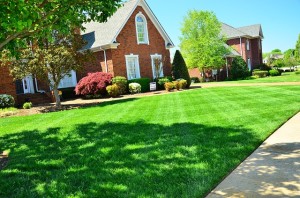 We cut your lawn at the proper height that this allows for the grass to grow deep roots and prevent weeds from being able to establish easily . We use an edger to create crisp lines along sidewalks, driveways and patios which adds to the groomed and manicured look of the lawn. We will trim around all posts, fences, swing sets, and trees to ensure that the long grasses around obstacles are cut to match the flow of the rest of the yard. To finish, we blow off the debris from driveways, sidewalks, and patios to complete our clean and orderly appearance of your lawn. Our services are effected by weather, check out your local weather here.
We will mow any size of property, whether it be less than ¼ acre or more than 100 acres.
Don't Know How Large Your Property Is?  Measure here.
Your lawn's health is the first impression your visitors see of you and your home.
Our mowing crews will cut, edge, trim and blow off every time to create a well-manicured lawn.
We trim around all posts, fences, and trees to ensure a consistent length throughout the yard.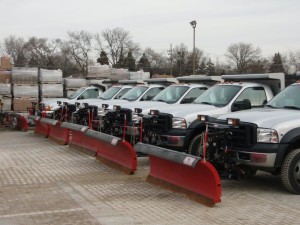 For the winter we  offer commercial  snow removal services and including residential plowing of driveways and sidewalks clearing. We offer to our clients several different options for you to maintain a save road, parking lot, and sidewalks. We also offer salting/de-icing solutions for your property. These range from rock salt on asphalt type surfaces or ~100% calcium chloride on decorative concrete pathways to entrances.
Our price is completely dependent on size and scope of work.
Our commercial snow services usually include coming out every 2" of accumulation, along with, salting services.
These range from rock salt on asphalt type surfaces or ~100% calcium chloride on decorative concrete pathways to entrances.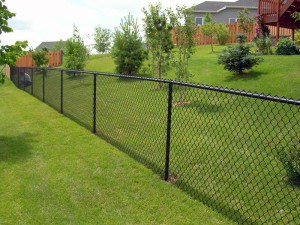 Quality Workmanship, Lower Prices on Fence
We provide —residential and commercial—services. You will find our company is a reliable local resource that takes pride in installation or repair at an affordable price.
All Types of Fencing products including:
Vinyl
Wood
Aluminum
Steel
Chain Link
Pet Enclosures
Swimming Pool Surrounds
Driveway Gates
Gate Openers
Our expert team of professionals will first discuss all your options with you so we can help you determine which type is the right one to meet your needs. Then our experienced installers will work to complete the job, leaving your property just the way we found it.
We strive to ensure all customers are totally pleased with our work.